Welcome to Pakistan
Jee Ayan Noon!
Pakistan's Punjab is cradle of Sikh religion, heritage and culture. We proudly claim that Guru Nanak Dev Ji's Janam Asthaan is in this part of sub-continent and spent most of his life time in the same region. On factual basis, more than eighty percent of all the holy Sikh shrines and Sikh heritage is in Pakistan. Apart from the Gurdwara tours to Nankana Sahib ji and Kartarpur, the region is also rich in other Sikh heritage sites which is part of pilgrimage tour besides Gurdwaras visit in Pakistan. It is deplored that there is a lot of propaganda about the security situation in Pakistan whereas as Sikh tours guide I have guided many yatra tours in Pakistan but the pilgrims found security situation satisfactory, at least with Sikh community. The people are so kind and hospitable towards Sikh pilgrims that one feels at home. Please refer documentary made on yatra tour to Pakistan organised by us on eve of 550 Gurpurab celebrations at Nankana Sahib Jee, https://www.youtube.com/watch.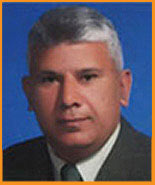 I am proud to be the pioneer who launched a specialized site on Sikh tours and tourism which is a small token of love and affection towards my Sikh brothers and sisters. I also take this opportunity to thank the Prime Minister of Pakistan who nominated me to chalk out strategy for religious tours and Sikh tourism. I have already played a vital role in facilitation of yatra visa and in accepting yatree as a tourist but there is lot more to be done.
For the sake of development of Sikh religious tours and Sikh pilgrimage to Pakistan, I am committed and dedicated to fulfill my dream of bringing more and more Sikh yatrees to promote religious tourism. I am pleased to offer the cost-effective yatra tour packages with the best quality of services. All tour packages given in this site are specially designed to fulfill the needs of darshan yatra of Gurdwaras. Nevertheless, our team of professionals is always happy to prepare tailor-made yatra tour packages to suite your pilgrimage needs. Pakistan opens its doors for Sikh tourism and I look forward to welcome you.
Yatra Tour Packages
Gurupurab Celebrations Tours Packages
Vaisakhi Mela Celebrations Tours Packages
Exclusive Gurdwara Yatra Packages – Round the Year
Religious Tours Packages Combined with Culture and Heritage
Nankana Sahib Ji, Kartarpur Sahib ji and Lahore Yatra Packages – Short Packages